In reports that are bound to make drone enthusiasts wary of tighter regulations, a drone hit a passenger plane in Quebec, Canada.
According to Canada's transport minister, the Skyjet passenger plane was flying from Quebec and had eight people onboard. Marc Garneau said the plane was approaching Jean Lesage International Airport at an altitude of 1,500 feet when the incident happened.
Thankfully, the plane sustained only minor damage and was able to make final descent without any injuries to the pilots or passengers.
But things could have easily gotten deadly.
Mr. Garneau said that, "Aircraft are particularly vulnerable when on final approach coming in – the pilot is concentrating on landing properly."
If the drone had hit a vulnerable part of the airplane such as the engine or the cockpit, the results could have been catastrophic.
Based on Canadian drone regulations, the drone was flying illegally. The transport ministry earlier this year released new restrictions on hobbyist drone flying.
Any non-commercial racing or camera drone cannot be flown higher than 300 feet. Users cannot fly a drone more than 1,640 feet from their position. Operators must maintain a minimum of 5.6 miles away from any airport.
If guilty, the drone operator involved in the SkyJet incident could face fines of up to $2,248. He could also go to jail because of endangering the safety of the airplane.
Transport safety authorities and law enforcement in collaboration with the airline are still investigating the incident.
First Time
This is the first incident of its kind to be reported in Canada. The government has recorded 1,596 drone incidents so far this year but none comes close to this in terms of severity and potential for catastrophe.
In the United States, there have been scattered reports of pilots encountering rouge drones midair. But the FAA has yet to verify any of these claims.
So this could seriously affect how authorities go about regulating drone usage. Canada already has tougher regulations than the US. The FAA has been surprisingly friendly towards the drone industry.
But all that could change if such serious incidents start happening more frequently.
So it's understandable that many drone owners were furious at the news, blaming a few bad apples for ruining an entire industry.
"This is going to be a problem real soon!" one commenter on Twitter noted.
Another had some advice for drone users; "People need to understand there's a real danger to flying them near flight paths or anywhere near an airport. Just stay away!"
Technology-driven Solutions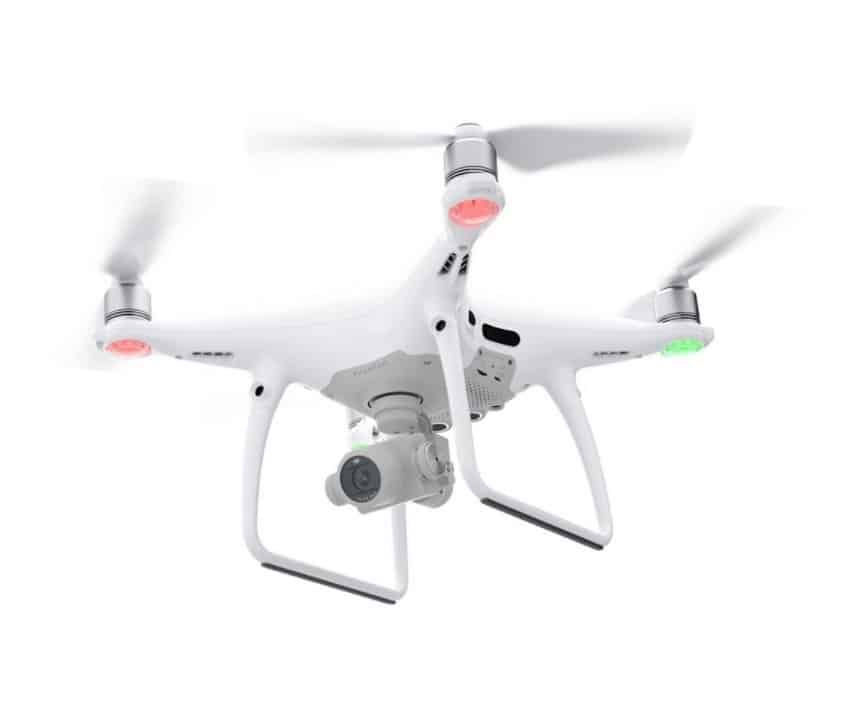 There has been a lot of debate on how to prevent such incidents. An outright ban on drones near airports and in other areas that could be hazardous doesn't seem to always work.
Even if you are an expert drone operator with a drone pilots license, bad things can still happen unexpectedly. Your drone can fly out of sight and into a restricted area or you could lose control without warning. Nothing is foolproof.
So some industry voices are calling for technologically-driven solutions.
It would be easy, many say, for manufacturers like DJI and Yuneec to install geofencing or similar technology that automatically detects when the drone is about to fly in an illegal area.
Some drones already use geofencing to keep drones from critical areas such as the White House.
They could also install technology that automatically detects dangerous situations like an approaching airplane or someone in the way.
Whether this would solve the problem is an open question. There are also concerns that some users can override such software restrictions.
But considering that DJI has had huge success implementing obstacle-avoiding sensors in its camera drones, there is no reason they cannot extend this capability to keep drones away from dangerous and illegal situations.
In the meantime, Mr. Garneau reminded drone owners to be extra careful about how and where they fly.
"Although the vast majority of drone operators fly responsibly, it was our concern for incidents like this that prompted me to take action and issue interim safety measures restricting where recreational drones could be flown. I would like to remind drone operators that endangering the safety of an aircraft is extremely dangerous and a serious offense. Anyone who violates the regulations could be subject to fines of up to $25,000 and/or prison."