Our Take
The DJI Matrice 100 offers compelling value for small- and mid-sized drone operators who need a flexible and programmable flying platform but don't want the hassle of custom-building their own.
The M100 is DJI's first fully-integrated UAV platform designed for light duty commercial applications, a market where 3DR's X8+ and X8-M platforms have fared well.
With a 1 kg payload capacity, the M100 is suitable for light-duty UHD imaging, payload and sensor-based applications.
BUILT TO BE MODIFIED
The most notable thing about the M100 is that it was purpose-built to be modified by developers for specific uses.
Using its hardware expansion bays, the Matrice 100 can be configured to carry any set of sensors or devices (up to 1 kg) that you want to put into the sky. DJI's new SDKs allow developers to build custom mobile apps and advanced flight controls for any requirement.
The M100's combination of flexibility and programmability opens new doors to develop reliable and inexpensive UAV solutions for many vertical applications.
Priced at $3299 (without camera or gimbal), we think the M100 offers compelling value for the light duty commercial UAV operators.
Which is to say, most of the commercial market today.
READY TO FLY
Unlike most commercial drone offerings, the Matrice 100 is not a kit. It's an honest-to-goodness ready-to-fly fully integrated flying platform, complete with a flight controller, propulsion system, flexible cargo bays, GPS, dedicated remote controller, a great mobile app and a rechargeable battery.
FULLY PROGRAMMABLE WITH TWO NEW SDKs
DJI now offers robust Software Development Kits (SDKs) for developers to customize the M100, Inspire 1 and Phantom series for commercial use.
There are two SDKs currently offered: one for building mobile apps, and another for interacting with the Onboard API.
1. Mobile App SDK
The Mobile App SDK makes it easy for developers to build mobile apps for specific industries, applications and tasks.
Three recent examples of custom mobile apps developed for the M100 include:
Autopilot Phantom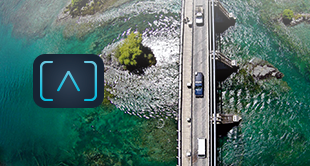 Turn your DJI drone into a smart drone using your smartphone or tablet device. With Selectable Modes, Motion Tracking and Real-time Controls.
Pix4D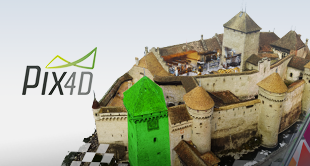 Pix4D turns your DJI Phantom into an autonomous mapping & imaging tool for agriculture, real estate and other commercial applications. The app allows you to set GPS waypoints and plan your flight with extreme accuracy, then fly the route automatically.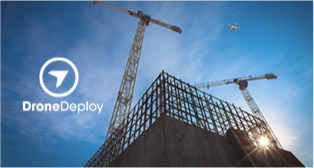 DroneDeploy
Create maps in just 1 click. Autonomous flight control, and fast cloud data-processing for your DJI drone. From agriculture to mining, DroneDeploy transforms your drone into a powerful mapping machine.
2. Onboard API SDK
By interacting with the onboard system's API, you can monitor and control your DJI Matrice 100 from any system that is wired directly to the DJI flight controller.
Using the API SDK, the Matrice 100 can be customized to support any specific application or industry. You can create:
Custom flight commands: that work with a single keypress: return home flight paths (or hover in place); aerobatic maneuvers; camera positioning; and more.
Autopilot apps: tell it how and where to fly using either onboard GPS or visual sensors to navigate.
Informatics and Avionics apps: gather information from the entire system in real time.
40-MINUTE FLIGHT TIME
The DJI Matrice 100's lightweight design allows up to 40 minutes of flight time.
For greater flexibility when adding additional payload, an optional second battery can be mounted into a dedicated power slot.
VISUAL GUIDANCE SYSTEM ($999 UPGRADE)
DJI Guidance is a visual sensing system that keeps the M100 out of harm's way and offers a secondary means of navigation and situational awareness that most other commercial drones do not offer.
The new vision positioning system is effective at altitudes of up to 65 feet (20 meters).
This $999 option combines a core processor, integrated visual cameras, ultrasonic sensors, and advanced computer vision algorithms into a single, integrate subsystem.
DJI Guidance can be used for:
High-Precision Navigation
Using the vision and ultrasonic sensors, the Matrice 100 can maintain an indoor hover to within centimeters. When flying at high speeds, stereo algorithms provide super-high precision positioning information over any terrain.
360 Degree Obstacle Detection
In real-time, DJI Guidance scans the surrounding environment and detects all obstacles. When used with a DJI flight controller, Guidance can be used to automatically avoid collisions and perform emergency maneuvers.
Compatible with DJI SDKs
Guidance works with DJI's Mobile App and Onboard API SDKs. This means that developers can build custom apps for many industries that take advantage of Guidance's visual and ultrasonic sensors.
Utility inspection, building inspection and aerial imaging firms: rejoice!
EXPANSION BAYS
The M100 is an extremely flexible platform, with several expansion bays provided to hold components, payloads, sensors and imaging devices.
UNIVERSAL POWER AND COM PORTS
The DJI Matrice 100 has dual parallel CAN ports for connecting other DJI devices – including DJI Guidance. It also offers dual parallel UART ports for connecting third party add-ons.
DUAL BATTERY CAPABILITY
Add an additional battery compartment and a second onboard battery to achieve up to 40 minutes of flight.
CUSTOMIZABLE MOUNTS
Place your components exactly where you want them to optimize functionality and weight balancing goals.
ADJUST ARM ANGLES FOR MORE TORQUE
The angle of each of the 4 arms is quick and easy to adjust, up to 3 degrees.
RIGID & STRONG SYSTEM – WITH 50% LESS VIBRATION
The DJI Matrice 100 is made completely of carbon fiber. DJI uses a new soft material in the arms that almost eliminates vibration feedback from its motors.
QUICK RELEASE LANDING PADS
Spring-loaded, removable landing arms (pads) are included that reduce impact load. This helps protect delicate system components and eliminates bounce on landing.
REMOTE CONTROLLER
The DJI M100 comes with a customizable long-range remote controller that has an operating range of up to 1.2 miles (2km).
The controller uses a rechargeable battery and comes with adjustable/assignable controls and video outputs – plus a holder to connect your mobile device.
MOBILE APP
The M100 comes with DJI's Pilot app, which provides market-leading video streaming, navigation and informatics features out of the box.
But we think many M100 owners will develop their own app using the DJI SDK.
All apps run on your choice of smart phone or tablet device.
ENHANCED GPS
The Matrice 100 comes with an enhanced GPS position system that offers faster satellite acquisition, more accurate position hold and supports GPS waypoint flight planning.
FLIGHT CONTROLLER WITH INTEGRATED LIGHTBRIDGE
DJI's new N1 flight controller keeps your Matrice 100 under control and responsive to you commands on every flight.
When using DJI's Zenmuse X3 Camera and gimbal, the included DJI Lightbridge technology increases your flight range & HD video streaming range to 2 km.
GROUND STATION SUPPORT

PROPULSION SYSTEM
The M100 uses DJI's new E800 motors, DJI 1345s propellers and DJI E SERIES 620D ESCs.
UPGRADES
The Matrice 100 is compatible with a wide range of DJI accessories including:
Guidance Sensor Kit
DJI's revolutionary sensor kit that helps your platform see its environment and recognize when obstacles or other objects are nearby.
Zenmuse X3 Camera and Gimbal
Shoot stabilized 4K video and capture 12 megapixel images from the sky with DJI's integrated camera and 3-axis gimbal system.
Extra Batteries
Extend your flight time by flying with an additional DJI Intelligent Flight Battery.
N1 Video Encoder
Integrated AV and HDMI video input interfaces support a third-party camera whose images can be transferred via the video downlink, bringing a live HD view.
Specifications
Powerful new DJI 3510 motors
DJI 1345s propellers
ESC: DJI E SERIES 620D
Flight Control: DJI N1
Remote Controller: C1
Video Transmission: 2.4GHz Lightbridge
Camera: recommend Zenmuse X3 Camera + Gimbal (additional cost)
Payload: up to 1 kg
Flight time: up to 40 minutes (no payload, two TB48D batteries)
Range: up to 2 km (outdoors and unobstructed)
Max Speed: 17 m/s or 20 m/s (depending on navigation, ATTI or GPS)
Wind resistance: up to 10 m/s
Features We Like
Excellent value for its class
Ready-to-fly and fully tested
Super-flexible design: expansion bays support almost any sensor/imaging setup (up to ~1kg); suitable for many commercial applications
Great range and flight time
LEARN MORE AT DJI.com