Our Take
The DJI Inspire 1 V2.0 is a revolutionary HD camera drone that makes it easy for 1- or 2-person teams to produce extremely high quality 4K HD and Micro Four-Thirds video from up to 2 km away.  DJI has packed a ton of new technology into the Inspire 1 to improve reliability, safety and video quality.
Using DJI's new PC Ground Station, GPS Autopilot and Advanced Flight Modes, taking great commercial shots now just requires a bit of planning plus one skilled operator on the camera.
If you're looking for a ready-to-fly camera drone for professional-quality film making, surveillance, inspection, law enforcement or event coverage, the Inspire 1 is tough to beat at this price.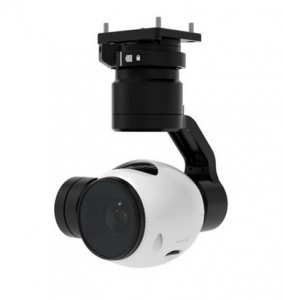 The included XC F350 camera films at 24-30 frames per second at full 4K resolution, or 60 fps at 1080p. The camera is mounted onto DJI's proprietary Zenmuse X3 gimbal and controlled using a brand-new inertial measurement unit (IMU).
If you're looking for a professional-grade Micro Four Thirds system, DJI also offers the Inspire 1 Pro. It comes with a choice of the Zenmuse X5, ($4,499) or Zenmuse X5R ($7,999). Both cameras offer a full 13 stops of dynamic range and exceptionally wide angle views.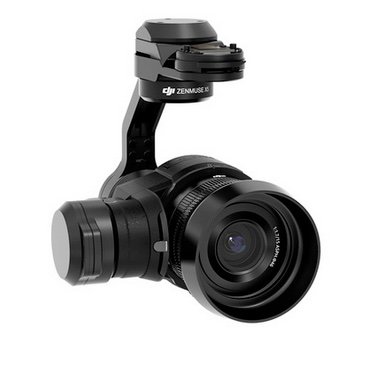 The included DJI Flight Control System is feature-rich and exceptionally easy to use. With dual GNSS chips (GPS and GLONASS), satellite acquisition and GPS navigation is more reliable than other purpose-built camera drones.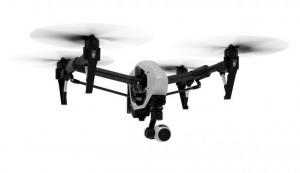 The most striking feature of the DJI Inspire 1 is its 4 moveable carbon fiber lift arms designed to move the propellers out of the camera's view during filming. The arms retract automatically after takeoff, in a motion that looks a lot like a bird lifting its wings. Just prior to landing, the arms return to their original position. Very cool.
For v2.0, DJI added new quick-release propellers and upgraded motors making maintenance and operation even easier.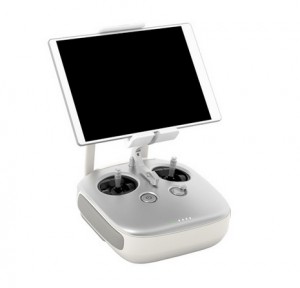 The Inspire 1's RC controller accepts any mobile phone or tablet for display and touchscreen control. On the controller itself there are buttons for Return Home, video capture and photo capture, and dials for gimbal tilt and camera positioning. If you'd like to add a second operator, you can purchase an optional HDMI controller/monitor.
DJI's Lightbridge video transmission technology makes it possible to view full HD video on your mobile device while the Inspire 1 operates, up to 2 km away. No other RTF camera drone can do this.
Using a dedicated chip, the DJI Inspire 1 can also navigate without GPS in spaces where satellite signals cannot reach, such as indoors. It does this by using ground-facing sonar and a dedicated camera to monitor the ground's position with extreme precision.
The DJI Inspire 1 also comes with a nicely made transport case that can hold up to two controllers and four battery packs.
DJI Go App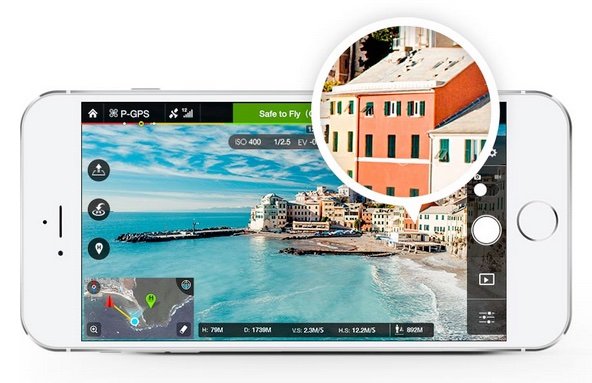 The included DJI Go App runs on your phone or tablet, allowing you to see and control everything through one screen:
live scrolling map provides real-time awareness of your location and surroundings
control the camera
control your flight settings
view live flight telemetry including altitude, speed and direction
view your flight log
edit, publish and share video straight from your phone or tablet
DJI Video Editor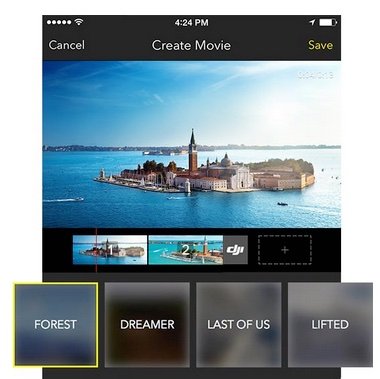 Using the DJI Video Editor app on your smartphone or tablet, you can:
Create professional-looking movies in minutes
Choose from several pre-defined templates
And did we mention the quality of video? The standard Inspire 1 w/ Zenmuse 3 is an awesome professional-quality flying camera. Here's a recent shot of Cape Town to give you a feel for what you can do:

UPDATE: DJI announced in August, 2015, that Ground Station & Advanced Flight Modes are now available.
Specifications
Professional DJI flight control system
Zenmuse X3 3-axis gimbal with pixel-level stabilization

Detachable DJI 9-Lens 4K Camera with no Fish-eye effect

4000p at 24 fps

1080p at 60 fps

Controller accepts most mobile devices as a display
Live HD video streaming up to 2 km away
Full camera control with manual setting adjustments
GPS-free indoor stabilization
Spare set of props
High-quality carrying case
Top speed of 72 ft per second
18-20 minute flight time
2km range
Features We Like
Ready-to-Fly aerial film making and video surveillance drone designed for professionals.
Easy to learn and operate.
Much more powerful than Phantom 3
360-degree unobstructed camera view
Carbon fiber arms maneuver propellers out of the camera's view while in flight

Live FPV HD video streaming from up to 2km away

2-Sensor Vision Positioning System (VPS) allows hovering in place without GPS – great for indoor or urban shoots

Excellent operating range (2km)

HDMI Monitor ($500) available for second camera operator

RC Controller displays camera, telemetry and flight path all in one screen.
Dual GLONASS + GPS system enables greater precision, redundant tracking and faster satellite acquisition.
Travel case included.